Welcome!
We are a group of amateur radio operators in South Lane County, Oregon.
Our Purpose:
The mission of the South Lane Amateur Radio Association is to create an environment of goodwill, fellowship, and be a community resource for the activities involving amateur radio in the South Lane and North Douglas County areas. Promotion of operator skills, technical knowledge, ethical conduct, and honorable service to the community.
The Club Repeaters are:
146.66 - offset, tone 100
145.23 - offset, tone 110.9
145.31 - offset, 100Hz tone
Most of the group uses the 146.76 repeater throughout the day
Yes, 146.76 is the repeater we use the most.
This is NOT a typo.
Our club "net" is on Thursday evenings at 7:00 p.m., on the 146.76 Repeater

Our club meetings:
at 2:00 pm
on the second Sunday of the month,
with a couple exceptions for conflicts!
May is an exception!
Field Day 2019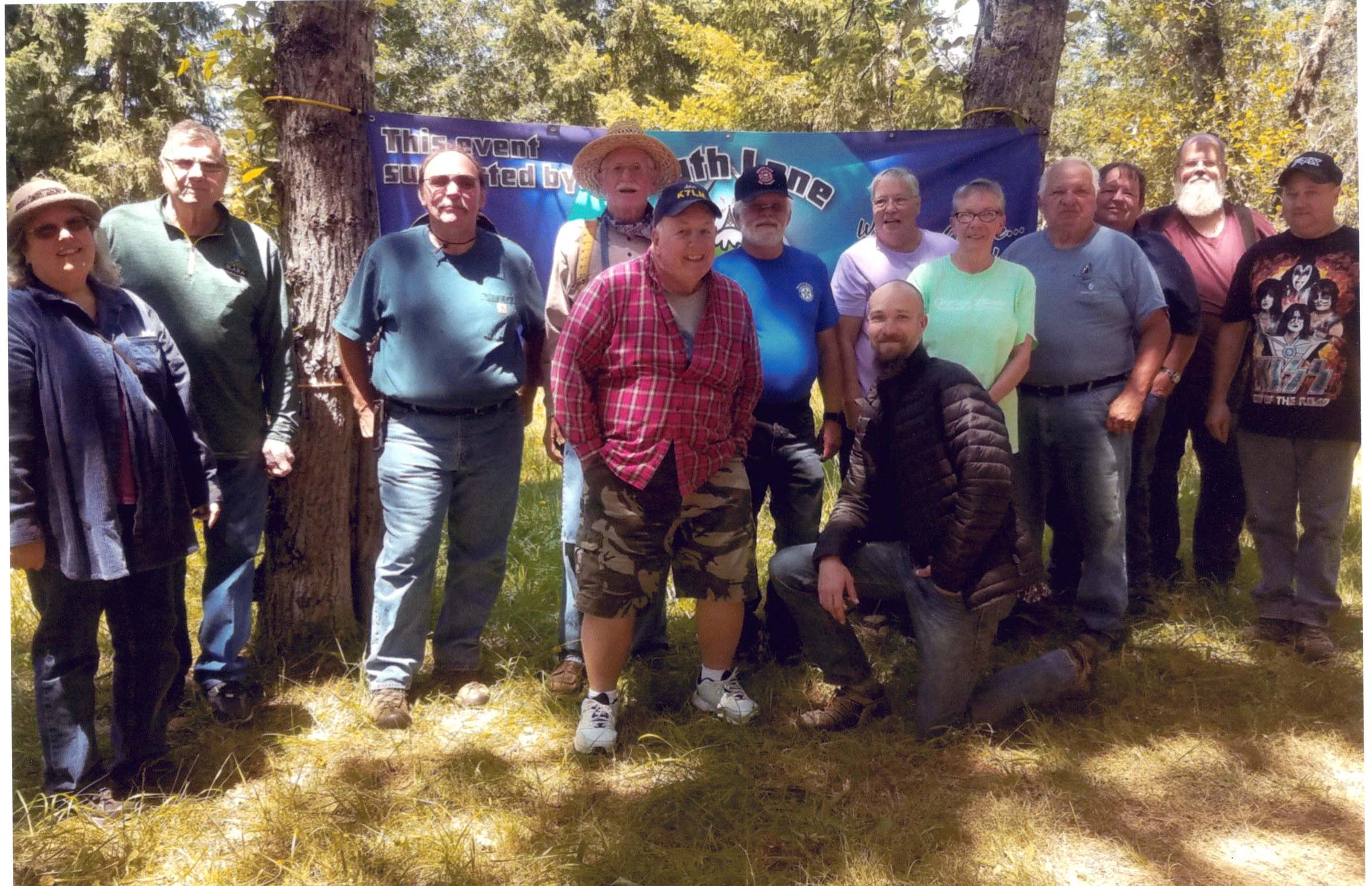 Photo by W7KPI



From Left to Right:
Ida W7KPI, Jerry W6OVH, Tom W7KP, Bill W7WHA, John K7LM, Michael W7CN, Dylan KG7PMY, Myra N7MRG, Mona K7SIS, Jim W7BBA, Joe W7ZQD, Don AC7KW, Terry W7TW