Welcome!
We are a group of amateur radio operators in South Lane County, Oregon.
Our Purpose:
The mission of the South Lane Amateur Radio Association is to create an environment of goodwill, fellowship, and be a community resource for the activities involving amateur radio in the South Lane and North Douglas County areas. Promotion of operator skills, technical knowledge, ethical conduct, and honorable service to the community.
The Club Repeaters are:
146.66 - offset, tone 100
145.23 - offset, tone 110.9
145.31 - offset, tone 100
The Control Operators of SLARA owned repeaters may, at their discretion disable the equipment without notice, to prevent unauthorized operation due to technical malfunction, operator misuse, or attempted unlicensed use. This may also include the change of access PL tones when deemed necessary. We thank all of our users for their understanding, and their continued good operating practices and repeater etiquette.
Our club "net" is on Thursday evenings at 7:00 p.m., on the 146.76 Repeater
not a typo, that repeater is our net. Thanks for noticing!
Here is a Fun Gig!: We are looking for a couple more Net Ops so that the load can be shared a bit more - and it would be awesome if more people would check in!
Our club meetings:
are at the Cottage Grove Masonic Center
at 2:00 pm
on the second Sunday of the month,
with a couple exceptions for conflicts!
May is always an exception!
Cottage Grove Emergency Preparedness Fair 2022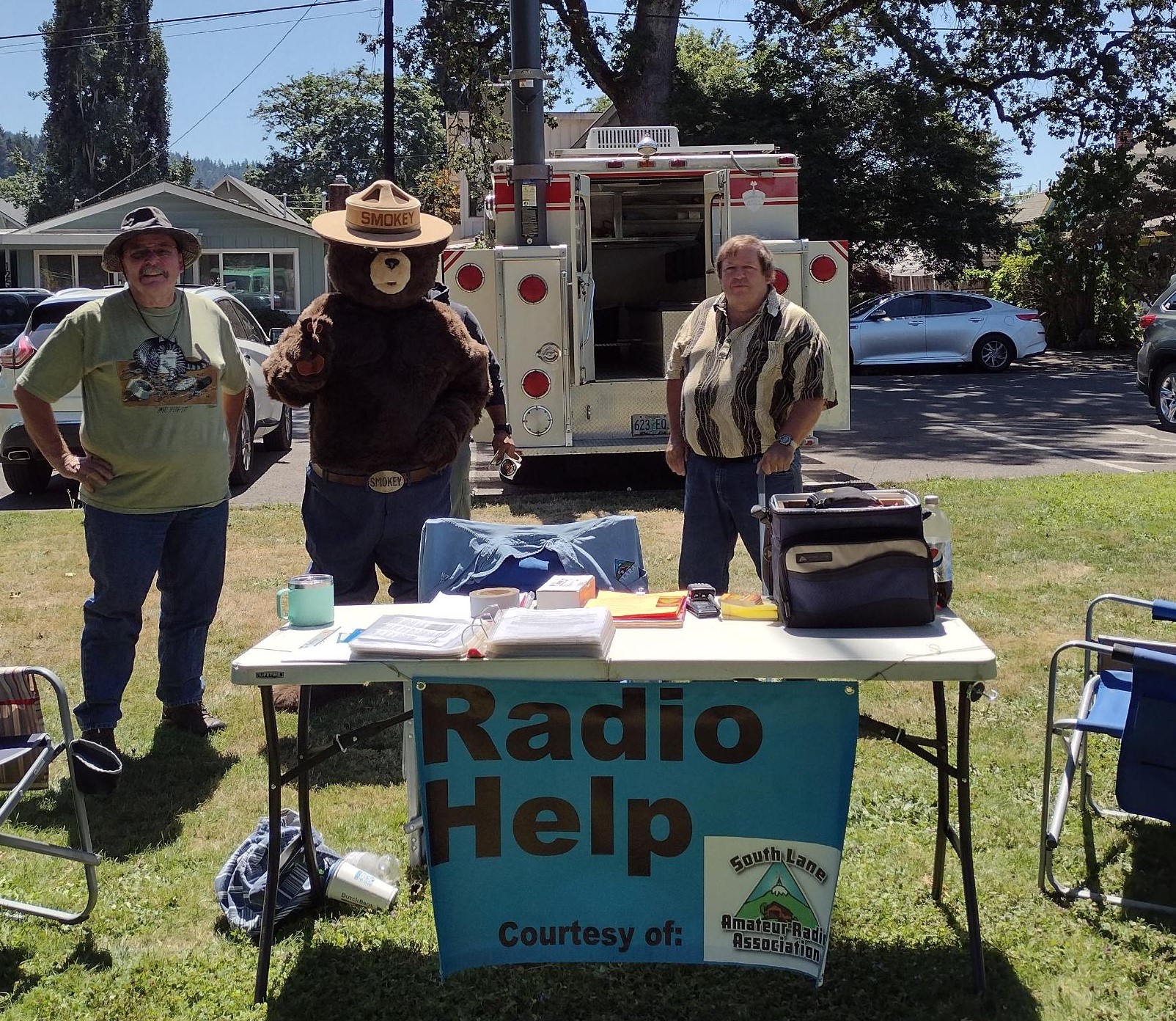 Photo by AC7WU
Background:
Remote Radio Solutions truck.
From left to right: Tom W7KP, Smokey the Bear, Joe W7ZQD.
Even Smokey appears to know that Amateur Radio works!